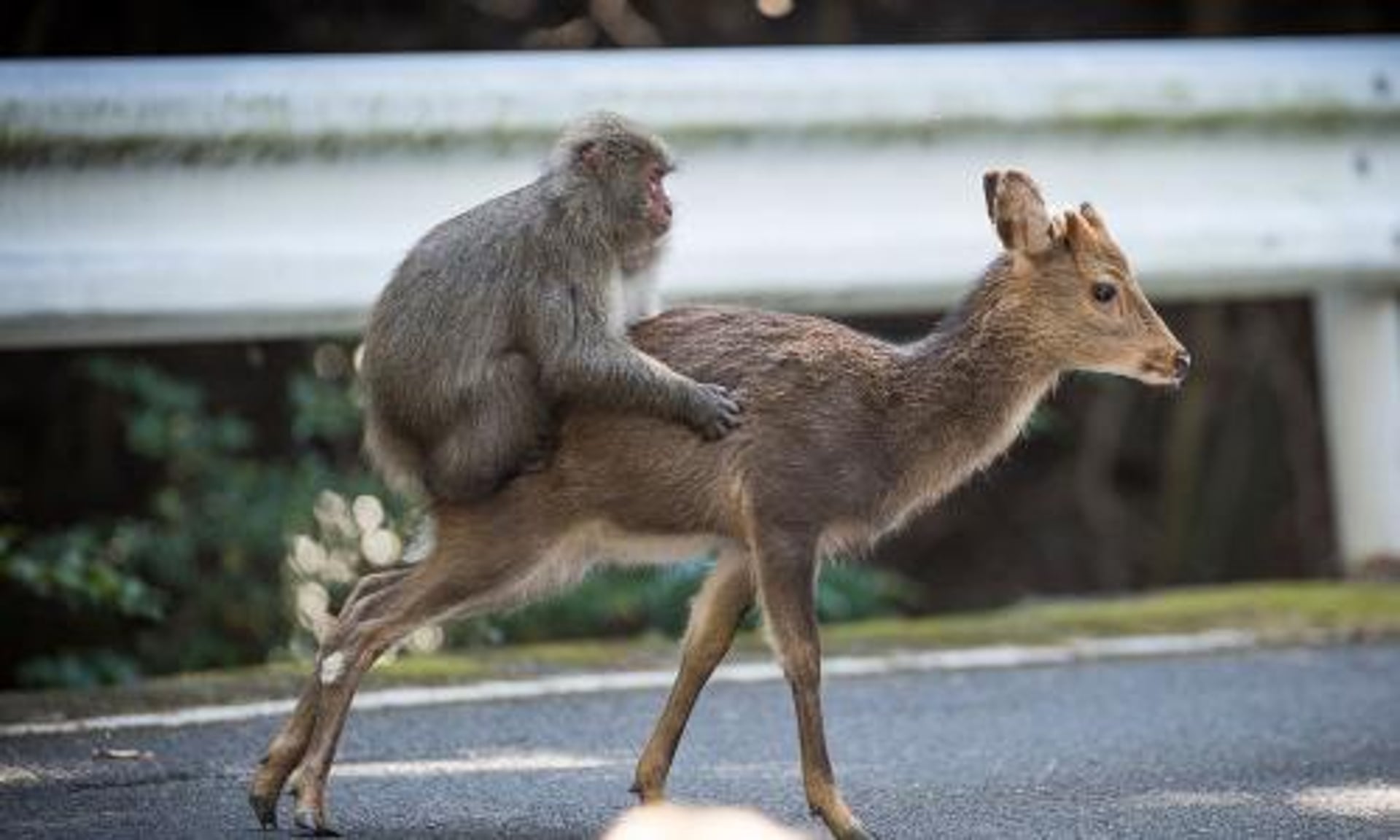 The successful sexual interactions observed involved a male deer, with the majority involving an adult male: two female deer and three young males courted by the monkeys simply reared up, unseating them.
"Also, heterospecific mounts between Japanese macaques and sika deer have not been observed outside their coinciding mating seasons," said Gunst-Leca.
While it is unclear why the animals would engage in such behaviour, Gunst-Leca said there were several possibilities, including adolescent females practising for sex with other monkeys, that it offers females a safer way of engaging in sexual behaviour than hooking up with aggressive male monkeys, or that adolescent females are often rejected by adult male monkeys, leaving them at a loss for partners of their own species.
Since snow monkeys have also been spotted riding sika deer with no clear sexual agenda – the animals are often found at the same sites since the deer eat food left by monkeys as they forage – it is also possible that adolescent females have developed a taste for the genital stimulation, Gunst-Leca added
"Future observations at this site will indicate whether this group-specific sexual oddity was a short-lived fad or the beginning of a culturally-maintained phenomenon," the authors note.