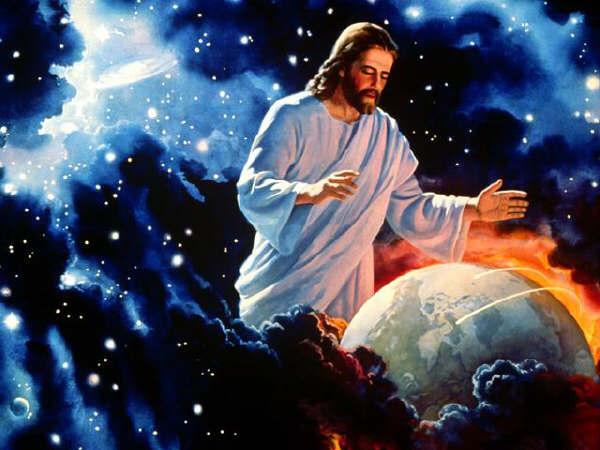 7 Ways the Holy Spirit transforms you
1 .
He is rebuilding you. Just as Nehemiah rebuilt the ruined city of Jerusalem, the Holy Spirit reconstructs your life. Nehemiah actually means "Comforter," a name Jesus used to describe the Spirit. You are under construction, and He has strategically placed orange cones and roadblocks in areas of your life.
2.
He is teaching you. The Holy Spirit, who is called "the Spirit of truth" (John 16:13), knows how to bring us to maturity. He shines His supernatural light on the Bible and opens our minds to under-stand His truth. He allows us to hear His still, small voice inwardly.
3.
He is refining you. The Holy Spirit is a fire, and He wants to burn up anything that does not resemble Christ. Like a smelter of gold, He melts us, skims off the toxic alloys and melts us again to remove all impurities.
4.
He is testing you. One man builds with gold, silver and precious gems; another builds with wood, hay and stubble (see 1 Cor. 3:12-13). Both might look good on the outside, but the testing of the Lord proves what a man is made of. The Spirit's relentless fire will test what you are building for God so that only He will get the glory for it.
5.
He is renewing you. Titus 3:5 mentions the "renewing of the Holy Spirit," and we can be thankful that He offers such a blessing. He does not anoint us once and then leave us to live on one jar of oil. The Spirit sends fresh anointing when we are tired, poured out or discouraged. He opens up bottles of new wine and fills us with new joy.
6.
He is subduing your flesh. We don't have to grit our teeth or trust our own willpower to overcome sin in our lives. We have the indwelling power of the Spirit to help us live holy lives. Romans 8:13 says we can put to death the deeds of the body "by the Spirit." He is like a warrior who plunders the enemy in our lives. We may feel weak in the face of temptation, but He has defeated the power of sin once and for all.
7.
He is revealing His glory in and through you. The apostle Paul reminded us that because we have the Spirit inside us, we are now beholding the glory of the Lord "as in a mirror." And the result: We "are being transformed into the same image from glory to glory." Don't focus on your flaws. Fix your eyes on Jesus. When you focus on yourself, you will be disappointed; when you focus on Him, you will be transformed.
THE biblical recognition that we sometimes must wait on God is clear (e.g., Psalm 130.5, Isaiah 40:31). The Scripture commands us to pray, and in some cases wait upon the Lord to answer our prayers. waiting can take one, two, seven ot 15 years.
My own experience is that anything worthwhile am asking from the Lord can take 10, 15 years to come. Most of us struggle with the waiting, though.
Here are some reasons why:
1.
We're often impatient in general. Think about it—we get frustrated sitting at the doctor's office, click the channels between commercial so we don't miss anything, choose the shortest line at the supermarket, and honk our acr horns before the traffic light even changes. we don't wait on much, including God.
2.
The issues we take to God are sometimes urgent to us. That's precisely why we want God to respond now. If the problem weren't serious (at least from our perspective), we wouldn't be so impatient.
3.
We live in a microwave, sit-com world. We've grown accustomed to fixing our dinner in 2-3 minutes while we watch a TV situation develop, reach an acme, and be resolved in less than 30 minutes. "If human beings can fix stuff quickly, surely God can, too," we think.
4.
We don't see the big picture. We can't, actually, see all that God might be doing when He call us to wait. That's where faith comes in—trusting that God is doing something in the big picture even when it seems like He's not listening.
5.
Many of us are "fixers" by nature. We tend to see a problem and do our best to fix it, often without ever seeking God in the first place. when God does make us wait, it fells like we're wasting valuable time.
6.
Few of us have been taught the importance of waiting. When's the last time you heard a sermon that focused on the scriptural call to wait? Usually, someone talks to us about waiting only when we're growing impatient over something—that is, when we're least likely to listen. No one's shown us the discipline of waiting.
7.
We don't hear many testimonies about waiting. We write and talk about the miracles of God's speedy intervention, but we don't write many books like; "How I Trusted God For Twenty Years to Answer My Prayers." My guess is that the latter wouldn't sell well.
8.
We quickly forget the lessons we learn in our impatience. Maybe you've made an impulsive, prayerless decision that cost you much, and you made the commitment then that you'd never run ahead of God again.
Then you quickly forget that commitment….
Wait, I say, on the Lord, because there are blessings you can never get until you learn to wait on the Lord.
He who will enjoy God must learn to wait on Him, totally.